Archives by date
You are browsing the site archives by date.
Dr. Toni Schmader was featured in UBC's "The potential is yours" campaign. Ever since she was a teenager, Dr. Toni Schmader has been trying to figure out why we treat each other as 'us' and 'them'. As a professor and Canada Research Chair in Social Psychology, she's been diligently working to determine how educating people […]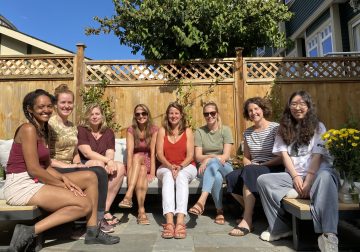 From left to right: Lucy De Souza, Holly Engstrom, Dr. Kate Block, Trish Smith, Dr. Toni Schmader, Keltie Sommer, Dr. Christa Nater and Yingchi Guo.